Private Dog Training Lessons
Private dog training lessons aim to help you build a positive relationship with your dog based upon mutual understanding, trust and respect. I use positive reinforcement techniques and apply learning theory to make training fun for both you and your dog. My focus is on individual motivation, behavior and welfare. I do not use or advocate the use of aversive methods inc. pinch, prong, or shock collars (e-collars), or dominance/pack theory approaches that have little scientific merit.
I offer private dog training lessons in Salt Lake City, Park City and Utah Valley**. Training lessons are individually tailored for you and your dog and give you the flexibility to train where and when you want. Private training sessions are conducted in real life settings with the ultimate one-on-one attention, which is why private lessons have many benefits over group training classes.
Private training lessons can be bought individually or in packages of 3, 5 or 10 lessons that reduce your cost. Unlike behavioral packages, they do not include a written plan or report for your veterinarian. Consider a Kickstarter Behavioral Package for managing or modifying specific behavioral issues with minimal long term input.
Not sure if private training or a Kickstarter Package is better for you? Call 385-202-0087 today to discuss options or click on link each individual link to send an

e-enquiry

!
** Mileage will be added @2019 IRS rate for journeys over 20 miles round trip from 84105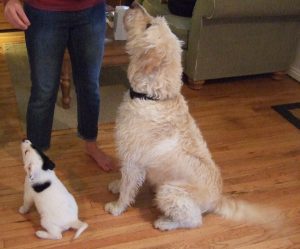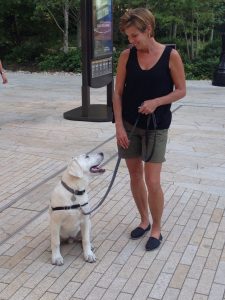 Training A – You & Your Dog
YOU AND YOUR DOG receive private training lessons from Dr Gilbert-Norton.
You will learn positive reinforcement training techniques to help build your relationship together and improve motivation, behavior and welfare.
A single private training lesson is $140** per hour.

Training packages reduce the cost and improve training outcomes. Training package options: include 3 lessons for $360 ($120/lesson)**, 5 lessons for $550 ($110/lesson)** or 10 lessons for $1000 ($100/lesson)**
**Mileage will be added @ 2019 IRS mileage rate for journeys over 20 miles round trip from zip 84105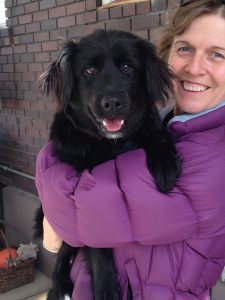 Training B – Just Your Dog
YOUR DOG receives private training lessons from Dr Gilbert-Norton on your behalf.
If you're a busy owner, new owner, or simply want the best for your pet then having your dog professionally trained for you is a wonderful option.
A single private training lesson is $140** per hour.

Training packages reduce the cost and improve training outcomes. Training package options: 3 lessons for $360 ($120/lesson)**, 5 lessons for $550 ($110/lesson)** or 10 lessons for $1000 ($100/lesson)**
**Mileage will be added @ 2019 IRS mileage rate for journeys over 20 miles round trip from zip 84105