BEHAVIORIST & DOG TRAINING CONSULTANT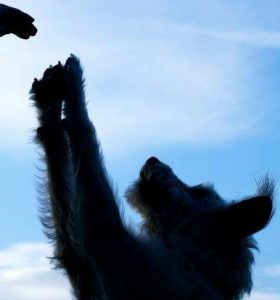 Building positive relationships, one behavior at a time
You and your pet are unique and you both deserve expertise you can trust.
Pets Decoded LLC offers the very best behavioral consultancy services for veterinarians, animal professionals, and pet owners in Salt Lake City, UT.
I am a dog behaviorist & dog training consultant (a behavior specialist) affiliated with the American Veterinary Association of Animal Behavior (AVSAB) and I have over 20 years of academic and applied experience in canine behavior.
As a consultant, I provide guidance on positive solutions for pet behavioral issues based on the science of canine behavior, learning, and motivation. Contact Pets Decoded LLC today and get the help and support you and your pet deserve. You will be in good hands!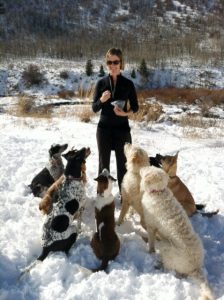 LYNNE GILBERT-NORTON, Ph.D. 
Behaviorist & Dog Training Consultant (SLC, UT)
I grew up in the English countryside with a love of horses, wildlife, and dogs. I spent my free time training dogs and competing in agility, and flyball. I have always been fascinated by human and animal behavior and my passion is helping people find positive solutions to their pet behavioral issues. I live with my husband, Richie, and dogs Missy and Benny in Salt Lake City. I spend my free time riding my horse Caspian, hiking, cross-country skiing, and mountain biking.
I am proud and honored that Pets Decoded LLC has been awarded Best of Salt Lake City, Consultant five years in a row (from 2019 to 2023), a distinction putting my services in the Salt Lake City Business Hall of Fame.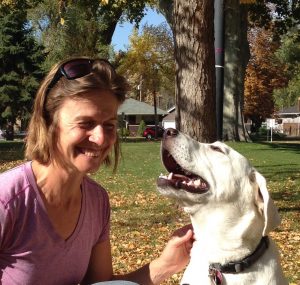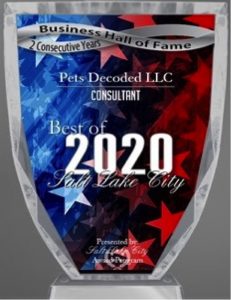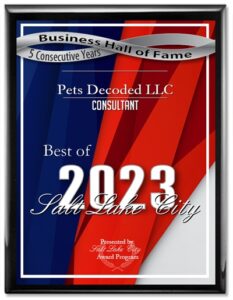 My experience and qualifications
I am a qualified behaviorist (Ph.D.) affiliated with the American Veterinary Society of Animal Behavior (AVSAB).
I studied animal behavior through a BSc, MSc, Ph.D., and postdoctoral research. My expertise is in canine behavior: personality and learning in wild canids (coyotes) and dogs.
I am a professional member of the Animal Behavior Society (ABS) and the Association of Professional Dog Trainers (APDT), and a supporting member of the International Association of Animal Behavior Consultants (IAABC).
My work is published in a number of scientific journals including Animal Behaviour, Conservation Biology, Ethology, Applied Animal Welfare Science, and Behavioral Processes
I have presented my research at conferences throughout the UK and the US.
BEHAVIORIST &
DOG 

TRAINING CONSULTANT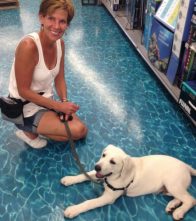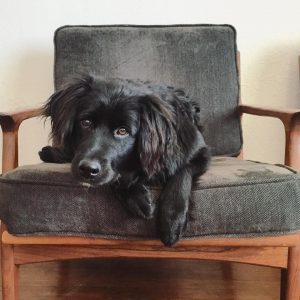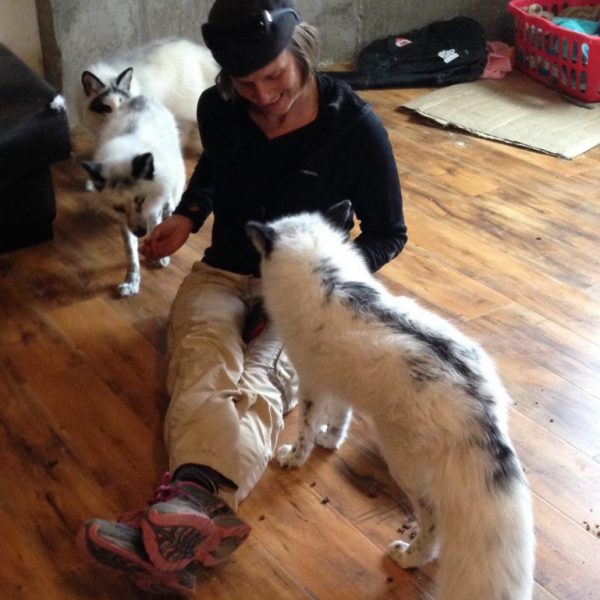 The Science of Behavior
As a behaviorist & dog training consultant, my approach is based upon the science of animal behavior and learning, which builds a positive relationship between you and your dog. A relationship that is based upon mutual trust and respect.
I use a highly accountable ethical approach called LIMA. Least Intrusive Minimally Aversive (LIMA) primarily uses positive reinforcement training and takes into account the individual choice, welfare, and needs of your dog. This approach is associated with the lowest incidence of aggression, anxiety, avoidance, and fear in animals.
I do not use or advocate the use of aversive training methods inc. pinch, prong, or shock collars  (e-collars). Or dominance/pack theory approaches that have little scientific merit. For more information please read the dominance and punishment position statements from the American Veterinary Society of Animal Behavior (AVSAB).
My expertise in the science of animal behavior gives me a unique insight into your pet's behavior. More importantly, it gives you the professional expertise you need to build and strengthen your relationship with your dog and overcome behavioral issues together.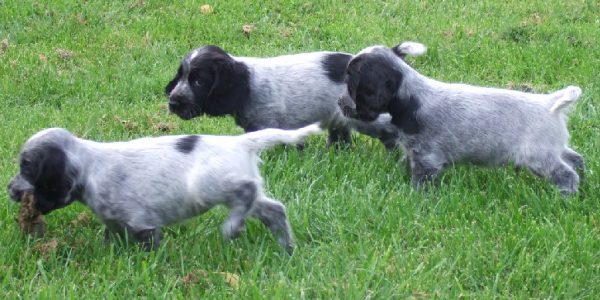 Do your homework
Sadly, myths about dog behavior, aggression, and dominance are rife in the dog training world. Many behavioral 'experts' and dog trainers use abusive and damaging methods based on correction and coercion. These methods are based on a poor understanding of canine behavior and learning and can often make behavioral issues worse, undermine your relationship, and damage the trust between you and your pet. They are unnecessary.
Did you know?
Dog trainers need NO qualifications, experience, licenses, or insurance to start a business. And the dizzying list of qualifications that appear after their name can actually mean very little.
Beware of dog training claims that 'fix' your dog in a short period of time, as well as training boot camps or behavioral transformations that are not clear on the methods they use. Oftentimes these are misguided, dangerous, and even abusive.
Why choose Pets Decoded LLC?
To be an affiliate member of AVSAB, I must hold a Ph.D. in animal behavior or a closely related field and have my qualifications and experience approved by an independent executive board of veterinarians every 2 years. Those requirements set my services as a behaviorist above those of other trainers and consultants here in Utah, and give my clients expertise and knowledge they can trust.
 I think you and your dog deserve that!